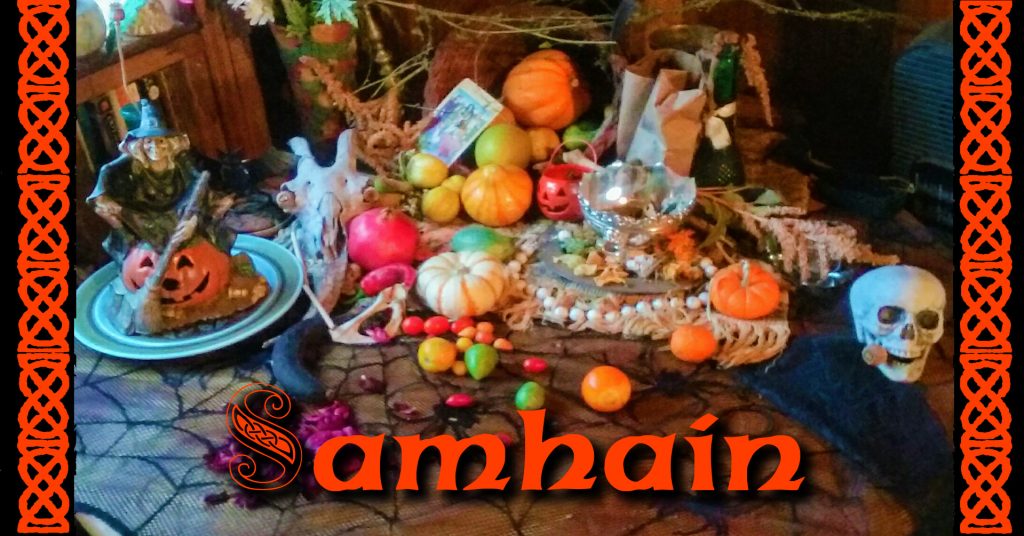 Sunday, November 8, 2020 at 5 PM EST – 8 PM EST
https://us02web.zoom.us/meeting/register/tZMvfuCurTMqGd0RRdXgcXcCgZdBwuHGtUg_
We will be hosting a Virtual Samhain SUNDAY November 8th.
Theme: Release <Letting Go of Corporeal Power>
The virtual doors will open at 2pm.
Casual hang-out and dropping in.
Tell us about what you did for Halloween. Show off your costume/decorations/altars.
Formal ritual will begin at 3pm
We will have a Dumb Supper hosted by Oberon Zell. We invite our ancestors and beloved dead to join us then we will share a brief meal (or a snackrament).
We will call upon the powers of the world, those in power, and those seeking power, the spirits and the embodied to know personal sacrifice. We will ask for guidance and strength in tearing down the hate, bigotry, violence, corruption, and abuse of people and abuse of power. We will then each release something of ourselves, that the energy supports those in power to release, and in Turning the Wheel, we turn the world towards a smooth transition of power and a safer world for all.
Closing Circle
Breakout Sessions
Breakout sessions will begin directly after the ritual. Around 4pm
* Grief Acceptance/Coping Workshop with Bryan Altaker, certified MFT and Minister in CAW.
*Honoring Ancestors ~ Healing Lineage: Break Out Room with Francesca Gentille Clinical Sexologist & Ordained Priestess of CAW.