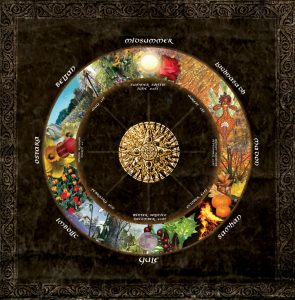 Upcoming Events
Crow's Nest – The CAW Global Cybernest
The Cybernest meets frequently via Zoom
Follow the Crow's Nest Facebook page for dates and times.
https://www.facebook.com/groups/CAWNest
Prior Events
35th Anniversary Celebration of Live the Dream!
COME CELEBRATE WITH US THIS SATURDAY, OCTOBER 15, 2022 10 AM to SUNDAY, OCTOBER 16, 2022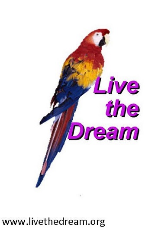 Zoom Saturday from 10 am to 5:15 pm, Live only after that.
Closing Circle at 1 pm Sunday
Hot Line: 818-886-0069
8515 Penfield Ave.
Winnetka, Ca. 91306 
Crash space available. Call. There are also motels and hotels nearby.
Theme: Long Term Poly Relationships Evolving Through the Years
Key Note Speakers:
Oberon Zell, Founder of Church of All Worlds (CAW)
Pat LaFollette Co-Founder of Family Synergy
Mark Merlino & Rodney O'Reilly, founders of Furry Fandom
Glen Olsen & Terry Brussel-Rogers, authors of Fifty Years of Polyamory in America: A Guided Tour to a Growing Movement being published November 11, 2022 by Rowman and Littlefield.
IDES of OZ Pod cast with Oberon Zell, Terry Brussel-Rogers and Glen Olson. Hosted by Gray School of Wizardry –The real-life Hogwarts!
Live evening activity:
All Hallows Eve Ritual led by Oberon Zell & Priestess Ealswythe
Join Zoom Meeting
https://us02web.zoom.us/j/3175971626?pwd=NWVjU3A2M0I2Q29IUkI4L1lMRzd2QT09
Meeting ID: 317 597 1626        Passcode: Heinlein
Find us Always here on the 3rd Saturday from 11am-1pm Pacific Time. This will be our Zoom ID from now on.
CAW Lughnasadh
Saturday July 31 and Sunday August 1, 2021
Samhain Online Event November 8, 2020 5:00PM EST
Wednesday September 23, 2020 5PM Pacific Time (UTC – 7)
CAW Virtual Lughnasadh
Sunday, August 9, 2020
CAW Virtual Suite at the Bus To The Future Festival
June 19-21, 2020 – Online Only